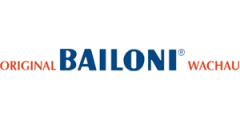 BAILONI - 1st Wachau apricot distillery.
Discover the unique range of Bailoni products in our ZEGG stores ZEGG 3000, ZEGG Duty Free Laret and in the Shopping Nevada in Samnaun.
Bailoni is a traditional family business, which has been distilling since 1872 according to a secret recipe in Krems-Stein on the Danube. Made in Austria. In a time of fast-paced and transient, Bailoni insists on products from the region. Solid craftsmanship at a high level of quality, decades of experience in apricot processing and a high level of quality awareness have characterized the distillery Bailoni for more than 4 generations.