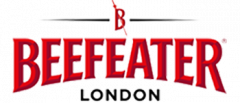 Beefeater Gin: This is Real London Dry Gin.
Discover the most awarded gin in the world at our ZEGG stores in Samnaun at duty free prices.
James Burrough, founder of Beefeater Gin, was born 1835 in Devon.
Today, more than 150 years later, Beefeater is undoubtedly one of the most famous gin brands in the world. His story is deeply rooted in London, the cradle of gin. The traditional brand is still distilled today in the heart of the mega-metropolis in the Kensington district.
Beefeater is a particularly fresh gin with a balanced note of citrus and juniper.
In the nose, the juniper berry shows clearly at the beginning, which seems to superimpose everything. Citrus flavors of the lemon and orange peel are easily discernible, while other botanicals can hardly compete with the juniper berry. Nevertheless, the smell of the gin is fine, round and not unpleasant.