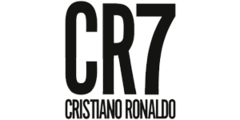 Discover the classic, charismatic and masculine fragrances of superstar Cristiano Ronaldo in our ZEGG 3000, ZEGG Duty Free Laret stores and the Shopping Nevada store in Samnaun - all at duty-free prices.
Cristiano Ronaldo presents his first series of scents in 2015 in Madrid: "I have done many things, but releasing this fragrance is unbelievable to me, because that's something I use every day." His scent, just like Cristiano Ronalodo himself, became the incarnation of masculinity, beauty and perfection.
Cristiano Ronaldo entered the world of perfumes with his debut fragrance Cristiano Ronaldo Legacy. The decisive factors in the development of his fragrances are the passion and the ability to leave a lasting impression. Because his perfumes just had to look timeless and extremely attractive. Ronaldo's debut in the realm of perfumes was a classic, charismatic and masculine fragrance.