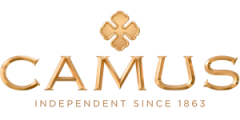 CAMUS: hard to beat in terms of elegance. Discover now in our ZEGG stores in Samnaun Engadin.
CAMUS celebrates a vivacious tradition that spans five generations, and today reflects more than 155 years of entrepreneurship, as evidenced by the milestones of a family heritage that marks each successor with crucial passages.
The production process behind Camus is focused on producing intense aromatic cognacs without compromising manufacturing. This process enables the company to achieve unprecedented results in terms of aromatic intensity as measured by 3 specific parameters: the rich fruity aromas associated with the high ester content; the deep floral tones, based on the high terpenol content. The perfect balance between fruity and woody notes through the use of barrels of subtle tannins.