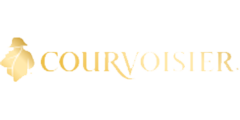 Celebrate like the stars with the first-class Cognac from Courvoisier. Available in our ZEGG stores in Samnaun Engadin.
The Courvoisier S.A.S. is a French cognac distillery in Jarnac in the department of Charente, which has been based there since 1828 and originally emerged from the 1809 founded in Bercy in Paris by Emmanuel Courvoisier and Louis Gallois wine and spirits business.
Courvoisier is one of the few cognac houses that distils "on the less", a special technique that requires the yeast residue to be stored. The end product is divided into three parts: the head, the heart and the tails. For the production of Courvoisier only the clear and pure fluid from the heart is used. This distilled spirit or brandy is ready for aging.
The entire cognac must have aged at least two and a half years, it gets more complex and smoother the older it gets.