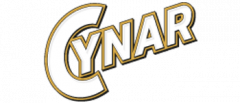 Angelo della Mole, a Venetian entrepreneur and philanthropist, founded the company in Italy in 1952. Since then, the brand has grown and is distributed internationally.
Cynar is a liqueur with a sweet and bitter taste, made from artichoke leaves and known for its versatility and taste, which is made unmistakable by the infusion of 13 herbs and plants.
Its name derives from Cynar scolymus, the botanical name of the artichoke, its peculiar and distinctive ingredient.
His recipe, which remains secret until today, is based on some natural substances of the artichoke, including the "Cynarina".