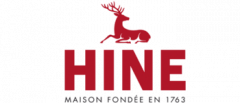 Discover the exclusive HINE Cognacs in our ZEGG stores in Samnaun.
The history of the house Hine begins with Thomas Hine, who came in 1791 at the age of 16, in the aftermath of the French Revolution, from the English Dorset in the south of France.
Located on the banks of the Charente, in the heart of Grande Champagne, Hine Cognac has been producing an exclusive cognac for six generations. The growing area covers about 173 hectares, just enough to produce a comparatively small amount of outstanding quality. A particular specialty is the single-vintage cognacs, which are stored first in Jarnac, then in Bristol, England. Due to the different ripening conditions an extraordinarily complex bouquet is achieved.