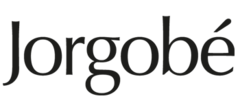 Jorgobé is a Danish skincare brand created with the promise of clean beauty, visible results and democratic luxury.

Jorgobé is available exclusively from us in Samnaun in the ZEGG Haute Parfumerie Arcada and in the ZEGG 3000!
Launching with just one product in 2010, founders Nicklas Jørgensen and Dan von Obelitz devoted the following decade to perfecting a complete line of high-performance products.
Each formula consists of powerful ingredients with proven, documented effects to capture the optimal benefits of science and nature. The method ensures highly effective products that are completely free of harmful additives and are suitable for everyone who wants healthy and beautiful skin.
Inspired by his Nordic heritage, Jorgobé celebrates natural beauty aesthetics inside and out. From vegan ingredients to elegant sustainable packaging, less is better the philosophy that brings it all together.
Jorgobé is made exclusively in Denmark.