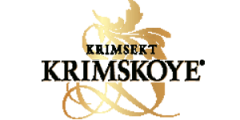 There is hardly a festive occasion that is not refined with a good wine or champagne - be it a festive dinner, a holiday or a moment with this special person.
Discover the whole variety of the unique KRIM show wines in our ZEGG stores in Samnaun.
The sparkling wine was first produced in Sudak and Alushta on the Crimean peninsula in 1799 and produced exclusively for the Russian Tsar Court in Saint Petersburg. At the end of the 19th century, Prince Lew Golizyn started large-scale production at his Nowi Swet winery near Sudak and founded the Massandra winery for the Russian Tsar Nicholas II in 1894. After having won the Grand Prix at the 1900 Paris World's Fair, the sparkling wine achieved international popularity.