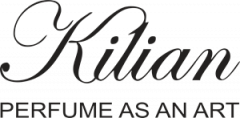 KILIAN HENNESSY, heir to Hennessy Whiskey, creates a new line of products that express timeless luxury.

The scents of Kilian are available in our ZEGG Haute Parfumerie Arcada in Samnaun.
Kilian, heir to a long line of whiskey makers pioneering luxury, decided to pick up the torch of family tradition. Creating a new luxury brand was definitely a challenge that its predecessors deserved.
Many of today's scents of Kilian are reminiscent of this childhood, as they remind of the sugars in the alcohol and the wood of the Whiaky barrels.
"I want to put the perfumery back on the pedestal by coming back to the truth about perfume. Back to the way perfume was made in the late 19th and early 20th centuries, but added a contemporary twist at the same time. "Kilian Hennessy