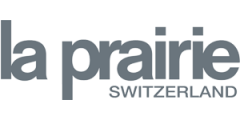 Discover in our stores ZEGG Haute Parfumerie Arcada and ZEGG 3000 in Samnaun the promise of La Prairie of timeless beauty that is finally being kept.

See for yourself!
On the pristine shores of Lake Geneva, the Clinique La Prairie was founded for a single purpose: to enable the path to rejuvenation.
Dr. Paul Niehans, a brilliant graduate of the University of Zurich, was convinced that science is the key to the mystery of eternal youth. After years of research, Dr. Niehan's 1931 breakthrough at the Clinique La Prairie, through the development of cellular therapy - which showed amazing results.
The Clinique La Prairie soon became known as Rejuvenation Clinic - a place where time stood still.
This daring characterizes La Prairie since its foundation. La Prairie was inspired by the clinic and created the exclusive Cellular Complex. By constantly developing groundbreaking yet classy formulas with the most precious, luxurious ingredients, such as rich caviar, rare platinum and opulent gold, La Prairei has elevated science to an art form.