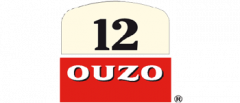 OUZO 12. The authentic Greek original with its soft, aromatic anise taste from barrel No. 12. Available in our ZEGG stores in Samnaun.
OUZO 12 is a Greek anise spirit and market leader in Germany. Its name goes back to the legendary "barrel no. 12", from which the Kaloyiannis brothers served their best ouzo in their tavern in Constantinople since 1880. It quickly became famous in the region for its soft aromatic taste and was so popular that the brothers bottled it.
To date, OUZO 12 is made according to the same secret recipe and is the best known and most popular anise specialty worldwide. Whether pure, on ice or as a long drink with little cold water - OUZO 12 is the perfect companion for relaxed moments with good friends. OUZO 12 focuses on true Greek hospitality: "The best for my friends".