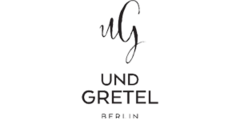 UND GRETEL are available exclusively in Samnaun in our ZEGG Store ZEGG Haute Parfumerie Arcada.
Let our team advise you and be inspired by the diversity.
A HOMMAGE OF THE MOST BEAUTIFUL AND LIVELY COLORS, OF COSMETICS FOR EVERY DAY AND EVERY NIGHT.
Natural cosmetics by Und Gretel combine glamor with sustainability and environmental awareness. Make-up with natural ingredients hits the nerve of the time, but is neither monotonous nor boring. Behind the brand Und Gretel hides a young, revolutionary cosmetics line that was created with care and expertise in the heart of Berlin. The attractive product range shines in highly pigmented colors and reflects the multi-faceted splendor of the plant world. The textures are not only gentle to the skin, but also come without synthetic preservatives. Every cosmetic is made in harmony with nature. The use of chemical additives is deliberately avoided.